Background Information
Chiromo Environmental Awareness Club (C.E.A.C) is a university club that was founded in early 90's. It is situated in the school of biological sciences College of Biological and Physical sciences, University of Nairobi. C.E.A.C was founded by a group of students with a common concern and a keen interest in the environment. To date, its membership has grown substantially as its positive impact on the environment is being felt in Chiromo, nationally and globally.
C.E.A.C therefore provides a platform for students to apply the scientific knowledge gained in class  towards creation  innovative  ideas and practical solutions to environmental challenges facing humanity.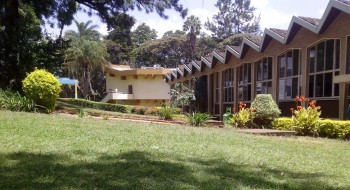 Mission
To provide a platform in which students can participate in environmental issues through creating awareness, research and development to provide sustainable solutions to environmental problems.
Vision  
 To be a world class environmental organization that inspires appreciation, understanding and mainstreaming of environmental concerns in developmental aspirations of the society.
Objectives
To establish individual commitment to the environmental course.
To grow into an authoritative environmental institution for greater national contribution.
To cultivate an informed perspective, as a prerequisite for awareness creation.
To reach out to the greater society, with scientific knowledge.
To achieve greater involvement in solving specific environmental problems through direct participation.
To create useful links with relevant bodies for individual and collective gains.
To develop personal  interest  in environmental issues for useful  debate/ discourse.